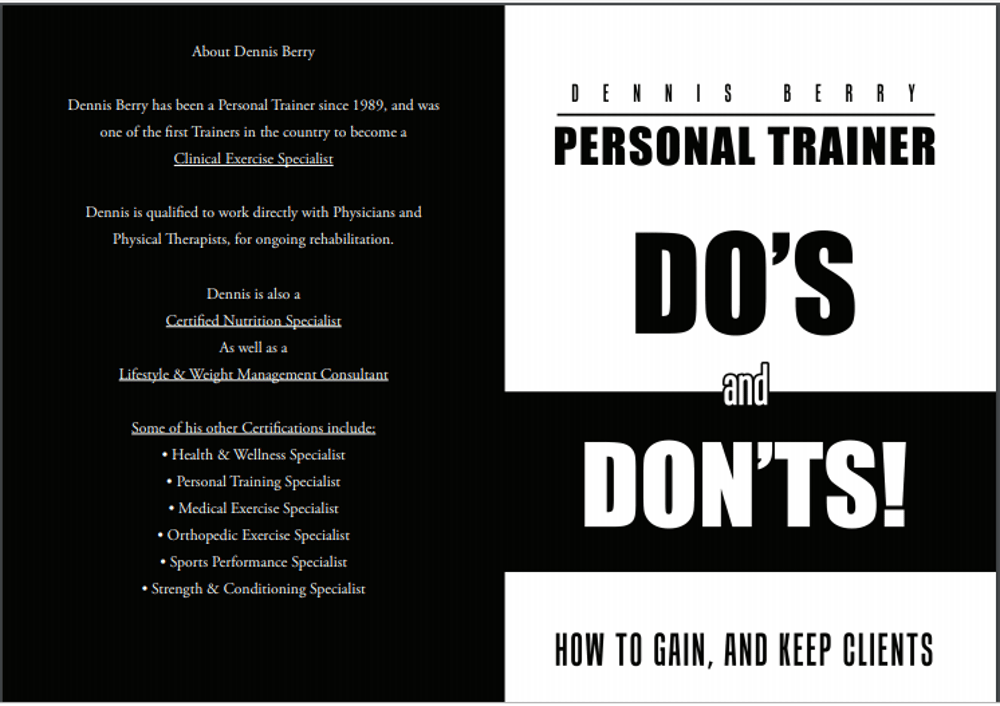 The book was designed to help Personal Trainers to navigate through the process of obtaining and keeping clients, by using the recommendations in the book.
It relates also to the much-needed understanding of peoples' hopes and fears, and how to help the Trainers understand those aspects, and to help their clients to reach their personal goals.
The book is also an excellent resource for people who are looking to hire a Personal Trainer, enabling them to know the qualities to look for, of the Personal Trainer or Professional Athletic Conditioning Coach they hire.

(The book is short and concise.
It can be read in less than a half-hour.)

---
A portion of the sales of the book will be donated
to the Non- Profit:
Health Education And Literacy, (Healthedandlit.org) to aid them in their endeavor to "Beat Diabetes. "
JOHN BOOS – L.M.T./C.P.T.
A TWO-TIME
"MR. WORLD," "MR. EASTERN AMERICA"AND"MR. NEW YORK STATE"
JOHN IS A CERTIFIED PROFESSIONAL
MEDICAL EXERCISE SPECIALIST WITH OVER
40 YEARS IN THE HEALTH AND FITNESS FIELD.

" Everyone needs a starting point.
This is a good place to start, and will let you know what you never thought of before.
This book will give you the information you need for Getting and Keeping clients.
A good handbook for the common sense needed for Personal Training Etiquette.
It is concise and effective as something to help people, who are looking to enter
the Fitness Field."

Monday - Friday

07:00am - 08:00pm

Appointments only

Saturday

07:00am - 03:00pm

Appointments only

Sunday

07:00am - 12:00 pm

Appointments only